In September 18th- 20th,2019, Eacome takes parts in exhibition of Infocomm India 2019 India International Comunication and Home Exhibition.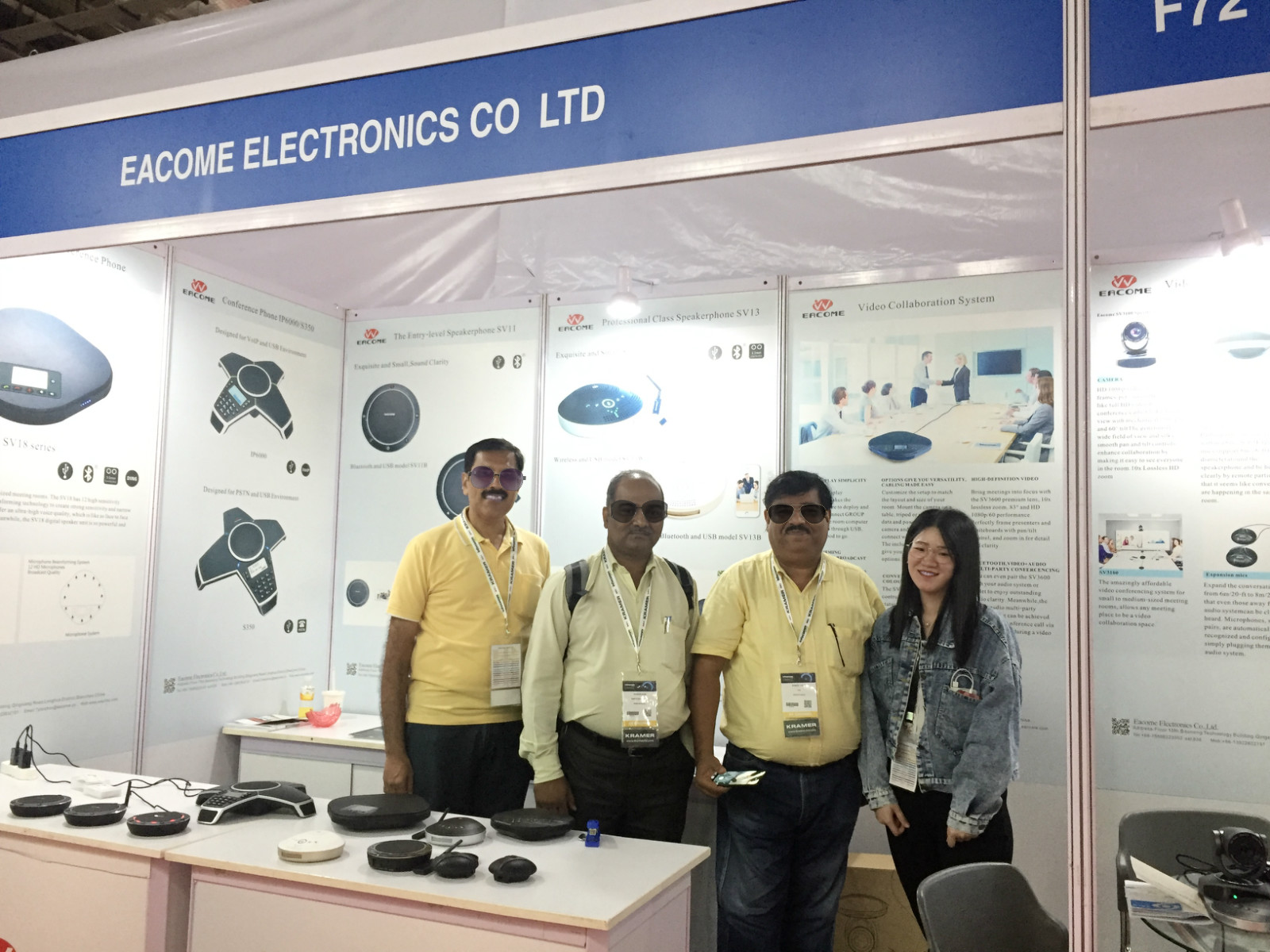 Customers that come now can visit and test our products, which is superior to a simple presentation, our product poster and datasheets.
Several products have been of interest to visitors including Video Conferencing System SV3600, SV13W etc..
A lot of people asking us how to use audio/ video conference solution in real-life applications. We had a good experience in this exhibition.