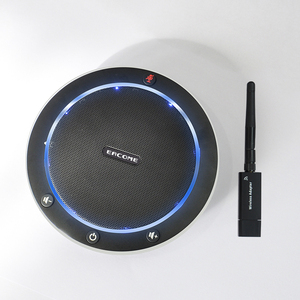 SV11
Abstract:
The SV11 connect to PC for rich, full-duplexaudio communications and can be used with VoIP, web collaboration, instantmessaging and any other applications requiring two-way audio via USB. A perfectaddition to the office or conference room for greatly enhanced collaboration.
Advantage:
1. Convenient to carry. Best for conference room within 15㎡.
2. Speakerphone for individual, small group use.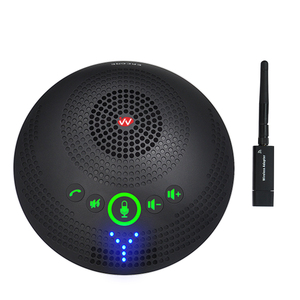 SV13
Abstract:
The SV13 is an innovative andprofessional speakerphone which can support USB,Bluetooth or 2.4G wireless atthe same time.Powered by the EACOME innovative DSP technology, the SV13 createa realistic and natural environment for your business conversation. The SV13 isso powerful and easy to operate.Regardless of your local on and timeline,youcan enjoy the conversation anytime and anywhere. The SV13 looks stylish,smartand compact that make it ideal for open workspace,home offices and businesstrip.
Advantage:
1. Professionalspeakerphone expert to help your business Web and video calls
2. Convenientto carry and allow communication everywhere
3. FashionAppearance.Best for conference room within 20㎡ and supports within10 attendees.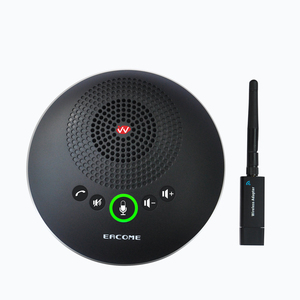 SV12
Abstract:
Increase productivity and stay focusedwherever you are with Eacome SV12. By Enhanced with Bluetooth you can connectit to your PC, tablet, or smart phone and turn any location into a conferenceroom.
Advantage:
1. Not limited condition. Everywhere could be used
2. Suitable for individuals and person on business trip
3. Attractive outlook. SV12 could not only has the function asphone but also a echo speaker.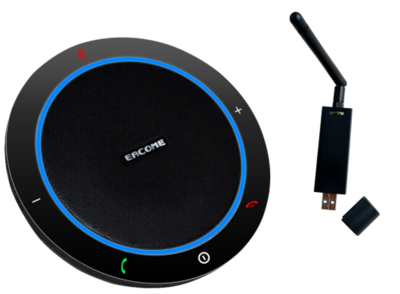 S210
Abstract:
Eacome S210 lets you multitask on yourterms – take the speaker with you in a specially designed protective travelcase, connect via Bluetooth/ 2.4G Wireless or USB connection and have fullcontrol over your calls directly from your chosen device. Get empowered andmake a difference at the office or on the go.
Advantage:
1. Suitable for individuals and person on business trip
2. Best for conference room within 15㎡ and supports within 5 attendees.